Los Angeles Video Production - Botox Free!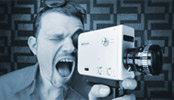 Content Media Group is your all-natural choice for free range, non-GMO video production. We're a full-service, award-winning video production company and post-production house based in Los Angeles. Fusing creativity with technology, we create compelling content that cuts through the digital noise. Our team has over 25 years of experience producing critically acclaimed material for broadcast television, corporate video and new media.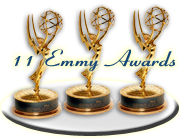 Whatever the medium: TV, internet, mobile. Whatever the genre: entertainment, documentary, corporate video, commercials. We're producing the content  people are watching. And if they're not? They're probably reading a book and much smarter than us. We're okay with that.
Check out these "Can Do's"
We produce video that produces results!