Who the heck is Content Media Group?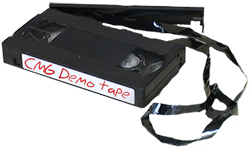 Content Media Group is a full-service, award-winning video production company and post-production house based in Los Angeles. Our mission is simple: Create compelling content that cuts through the existing digital noise. Our team has over 25 years of experience producing critically acclaimed material for broadcast television, corporate video and new media.
While we are proud of the 40 Emmy nominations and 11 Emmy Awards, we are more impressed with the word of mouth advertising from our clients. Success isn't solely measured by a balance sheet. We value the long-term relationships that have been forged over the past decade with companies who entrust their image to us. Our clients dig the fact we make the video production process pain-free and super easy. Some even have fun...imagine that!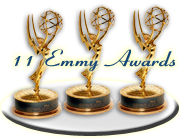 Integrity. Quality. Passion. These are the hallmarks of Content Media Group and they won't break the bank. Our cost-effective video production process is very unique to a Los Angeles-based production company. Whatever the medium: TV, internet, mobile content, radio. Whatever the genre: reality TV, documentary, marketing video, info-tainment, web video. We produce video that produces results! What can we produce for you?