Non-Profit Video Production
We love Non-Profit Videos! Some of our most gratifying work has been producing marketing videos for charitable dot orgs. We get it. Your video MUST work as hard as your organization. Our videos become your most passionate messengers, working 24/7 to convert viewers into donors.




Content Media Group's team of video producers travel the world, producing video that makes a difference. We have over 20 years of experience transforming the image in a camera's viewfinder into an effective fundraising tool. While we are proud of our nine Emmy Awards, what really matters is the essential humanitarian work of our clients. Work, which would be impossible, without fundraising dollars.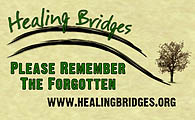 With thousands of charities competing for precious life-saving dollars, how does one organization stand out from the money hungry pack? Video.
Video. A collection of moving images and sounds that not only tell a story, but transport the viewer into the story. Trying to reach the "show me-don't tell me" generation without video is a marketing high wire act.
Anyone can shoot video. It takes a team of seasoned production specialists to turn those moving images into images that move an organization closer to its fund-raising goals. How can we help your non-profit reach its goals? Please contact us for some affordable ideas!